The 5th Marine Memorial Park was established by DPMRSG in 2008 and is a revered site where families, Marine Comrades-in-Arms, and those who wish to pay their respects have a place to come and reflect.  The park is also a picnic area for camaraderie and is home to monuments and memorials honoring and paying tribute to our Fallen Marines and Sailors of the 5th Marine Regiment.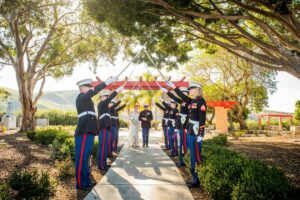 Heather Bohm Tallman Photography
Our Support Organization dedicated an Operation Iraqi Freedom monument in 2009 and an Operation Enduring Freedom Monument in 2013.  The Memorial Park is a gathering place where many Regimental memories are made including celebrations and promotions.